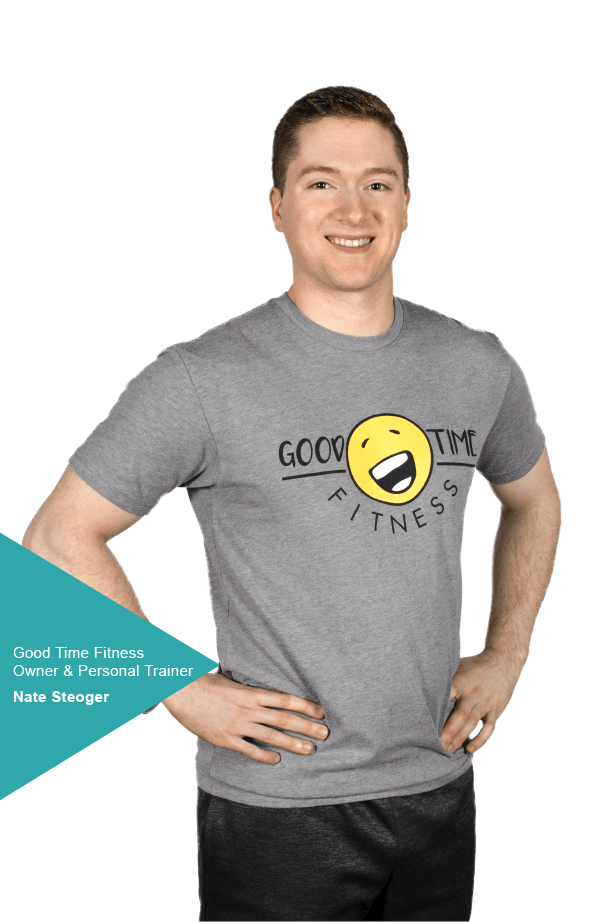 MISSION STATEMENT
To help people find a passion for fitness and achieve their fitness goals whether if it's weight loss, gaining lean muscle tissue, or just improving their overall fitness level.
ABOUT NATE
Up until high school I was the smaller, skinny guy who got pushed around by bullies. I started my fitness journey at 17 with the goal of gaining some weight in muscle.  After a few years of training I went from my starting weight of 120 lbs up to 180 lbs and I noticed people treated me with more respect.  I gained confidence as well as a new physique that gave me more presence when I entered a room and I haven't looked back since.  
The gym has become my second home.  I love training, and decided I wanted to help other people reach their health and fitness goals using my strength training methods.  I went to college for my Bachelor's Degree in Exercise Science knowing that I wanted to start my own personal training company.  
Once I started Good Time Fitness, I've trained men and women ranging from ages 13 to 70 and also helped some recuperate from injuries.  Educating my clients on strength training and breaking stereotypes about it being a dangerous way to work out is one of the best things about my job.  I love helping my clients get started on their fitness journey, getting them comfortable in the gym and seeing their success with every session!